MV and HV Motors
TAW Series
The TAW synchronous motor range is designed for use in both safe and hazardous areas and have many outstanding characteristics, such as compact construction, lightweight, attractive appearance, high efficiency, low noise and vibration, safe operation and easy maintenance. 
The TAW range covers ratings from 450 to over 10 000 kW, with an outer core diameter between 1730 and 3250 mm. TAW machines are available from 2 to 30 poles and supplies voltages of 3.3 to 15 kV at 50 and 60 Hz.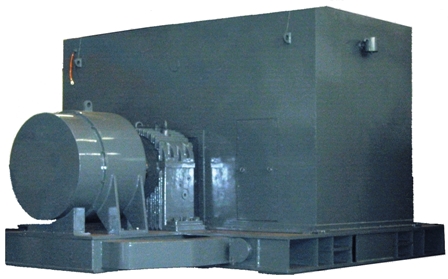 TAW motor
These motors can be used in a variety of different industries and environments:
Petrochemical,
Oil and Gas
chemical,
coal,
fertilizer,
refrigeration
Mining
Power generation
Material handling
Marine and offshore
They can also be used to drive reciprocating compressors. 
For further information please contact us or have a look to the TAW brochure