News
June 2008
PPI makes donation for earthquake victims in China

The earthquake in May 2008 killed more than 60.000 people and left 5 million homeless. PPI maintains close relationships with our friends in China and has tried to offer support.

See below our China based Project Manager Mr Steve Kirk, making a donation on behalf of PPI to assist earthquake victims. The donation was made whilst Steve visited our partners in Nanyang, Henan Province.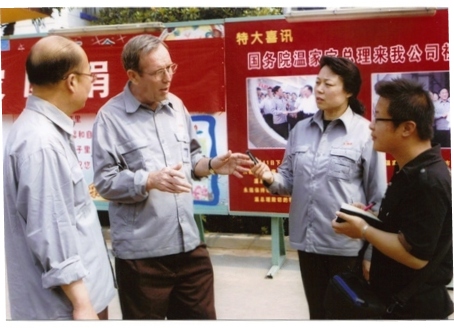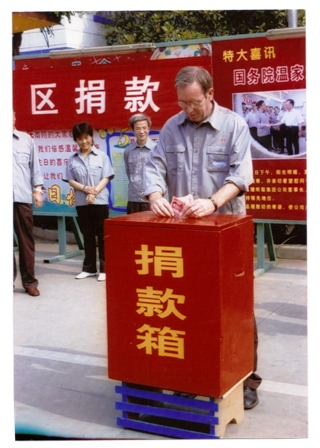 Our Project Manager making a donation for earthquake victims
May 2008
Chinese premier visit in Nanyang
CNE's China based Project Manager, Steve Kirk, meeting the Chinese Premier, Wen Jiabao during his visit to Nanyang Explosion Protection Group (NEPG) on 11th May.

The Premier was visiting all the key industries of the Henan Province that included our partners motor and generator factory. NEPG are the major motor manufacturer in China.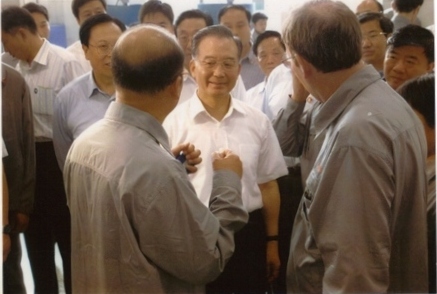 <<Back